How to Install a Child Safety Car Seat Properly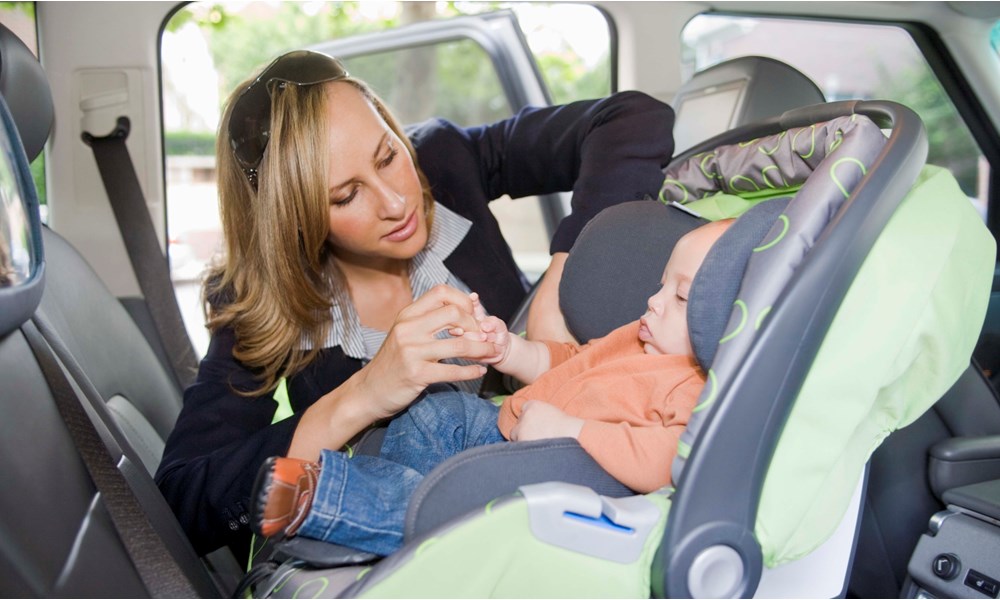 Properly installing your child's safety seat is the most important step you can take whenever traveling by car with your child. A properly installed car seat will better protect your precious child in the event of a car accident. But how can you be sure that your car seat is properly installed? This guide from
S
tevinson Toyota West
will help you in installing a child safety car seat.
Before You Buy a Car Seat
If you haven't bought your child car seat yet, there are a few things you should keep in mind. First, you should know that there are three different stages of child car seats. A rear-facing infant car seat should be used from birth until your baby is one year old and weighs at least 20 pounds. Next, a forward-facing car seat will be used until your toddler reaches 4 years old and weighs 40 pounds. Finally, older kids should use a booster seat and sit in the backseat until they are 8 years old or reach 4 feet and 9 inches tall.
Both rear-facing infant car seats and forward-facing toddler car seats can be installed either using the car's existing seatbelts or with the LATCH (Lower Anchors and Tethers for Children) restraint system. The newer LATCH system is designed to be safer, but can only be used in cars that equipped for the system.


Read the Manual
If you've installed a car seat before, you might be tempted to pull a new child seat out of the box and install it without checking the instructions. This is not a good idea. While child car seat installation instructions are similar, skipping the manual could mean missing an important step that is specific to your particular car seat.


Check Additional Tips Online
While reading the manual for your particular child seat is the best place to start, some instructions can be confusing or poorly written. If you have questions about your installation, check NHTSA's website for helpful
child safety tips
. In addition to giving tips on installed rear-facing infant seats, forward-facing toddler seats and older kid booster seats, NHTSA also offers information on how a seatbelt should fit on kids who have outgrown booster seats.
Have Your Child Seat Inspected
To really ensure the safety of your child, you can have your car seat installation inspected by a trained professional. Each September, there is a national event known as Child Passenger Safety Week concludes. The week concludes with National Seat Check Saturday. During this week, and on the Saturday in particular, events are held throughout the country to encourage child passenger safety.


Check for Child Seat Recalls
Once you have purchased and installed your child seat, you should check it regularly for any signs of damage. It is also a good idea to keep an eye out for car seat recalls. NHTSA offers an online listing of recent child seat recalls. You can access this list when visiting the main
Child Safety
page.